May 9, 2023
9 Benefits of Choosing Volvo Penta
Volvo Penta is a world-leading supplier of power solutions for marine and industrial applications. With an innovative and customer-centric approach, Volvo Penta uses their expertise to create diesel engines, drives, spare parts and accessories to keep your operation in motion and your engine and drive system performing at their peak potential whether on land or at sea.At Royston, we're an authorised Volvo Penta Centre supplying, installing and commissioning engines, genuine spare parts, servicing and breakdown support across the UK for industrial, marine commercial and leisure applications. Read on to find out more about the benefits of choosing Volvo Penta.
What Are the Benefits of Choosing Volvo Penta?
Choosing Volvo Penta has many benefits that ensure you maintain peak performance for your marine or industrial asset. All Volvo Penta products are designed, tested and manufactured to meet high-quality requirements and provide a long service life. As well as reliable products, Volvo Penta also has several other benefits:
1. Two-Year Warranty

Purchasing your genuine Volvo Penta parts comes with a 12-month warranty, as standard, excluding general wear and tear.If the parts are supplied and fitted by Royston, then the warranty is doubled to 24-month or 600 hours (for leisure use) and 3,000 hours (for commercial use) and that includes the labour involved in fitting the part.
2. Extended Coverage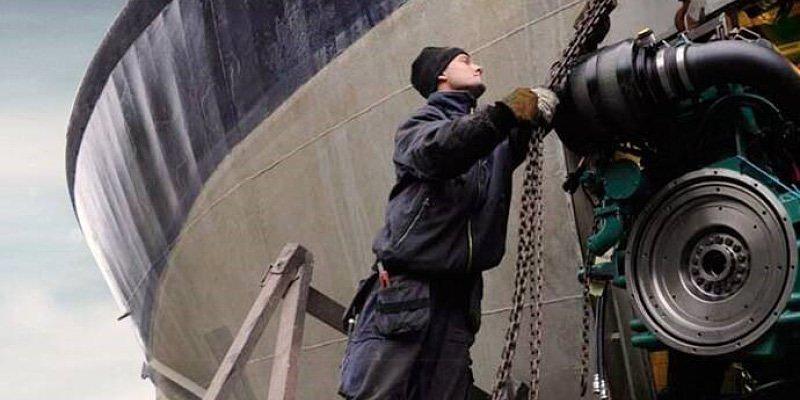 On top of your 24-month warranty, you can also opt for extended coverage for your engine and major components. Volvo Penta's extended coverage programs give you peace of mind for up to five years, so should any unexpected repair costs occur, you know you're covered wherever you are in the world.
3. Dedicated Online Parts Ordering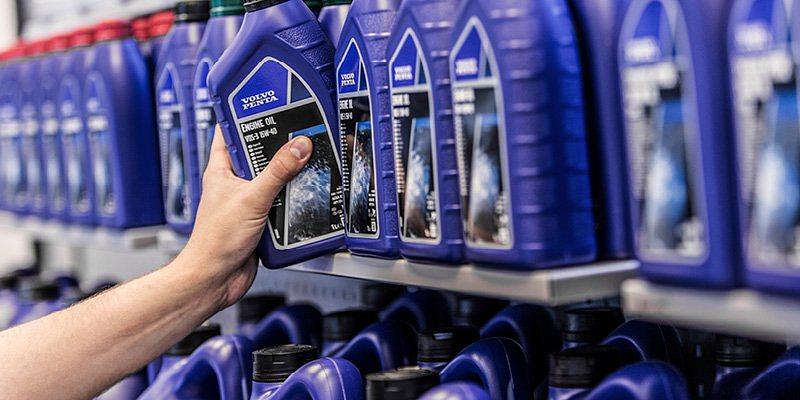 Our easy-to-use, dedicated Volvo Penta Online Store makes finding and buying genuine Volvo Penta parts a breeze. You can type in the serial, product, part number or part name and filter your search by the engine or drive name, function group or accessories to quickly order the part you need. And with exploded engine diagrams it is easy to identify and order the parts. Use code WELCOME10 at checkout to receive 10% off your first order.
4. Volvo Penta Action Service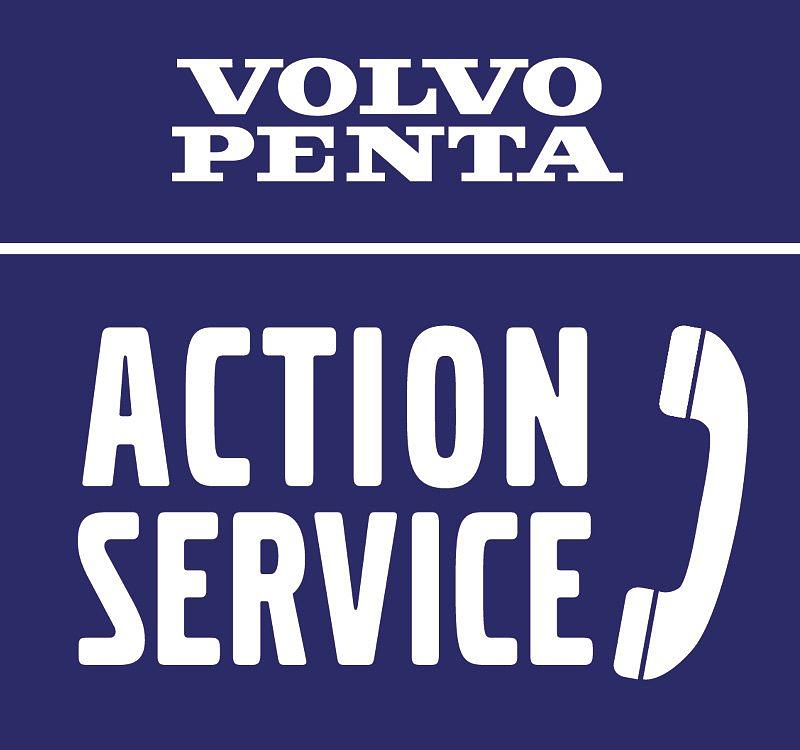 Volvo Penta Action Service offer around-the-clock global support should you encounter an engine breakdown. Experts at Volvo Penta are on hand 24/7 to put you in contact with your closest Volvo Penta partner, allowing you to get technical support or on-site assistance as and when you need it, wherever you are.
5. Remanufactured Components/Exchange Service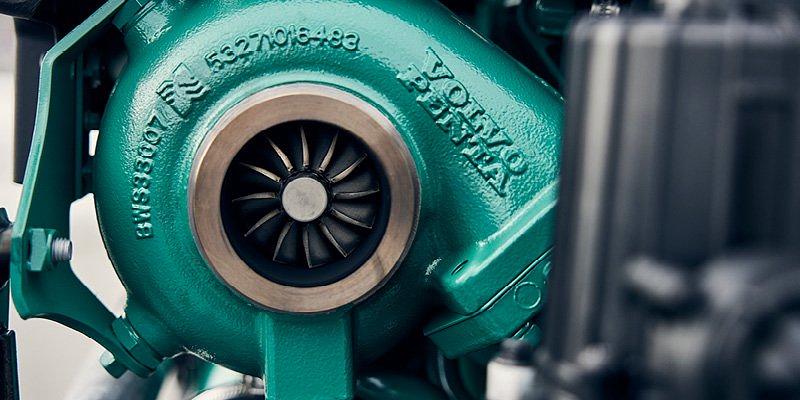 As part of their sustainability efforts, Volvo Penta offers an exchange service for engines and components such as long blocks, short blocks, cylinder heads, injectors, turbochargers and circulation pumps. The Exchange System is based on an recycle program where you return a corresponding worn component (the core) to Royston (or any other authorised Volvo Penta dealer) in return for a new Exchange component. The program allows you to return the worn component once the new component is installed and the engine is running again. When buying an Exchange component, a core fee will be added on the invoice. The core fee is refunded as soon as the worn component (the core) is returned.We'll send the old core for disassembly to avoid waste, where each component will be inspected and restored (where possible). All re-used, and restored components undergo vigorous testing to ensure they fulfil the exact specifications as a new part. Parts that cannot be restored are recycled.See the attached for more information.And another bonus, exchanged components are also covered by the Volvo Penta 12-month standard warranty or 24-months when fitted by an authorised Volvo Penta dealer.
6. Service Agreements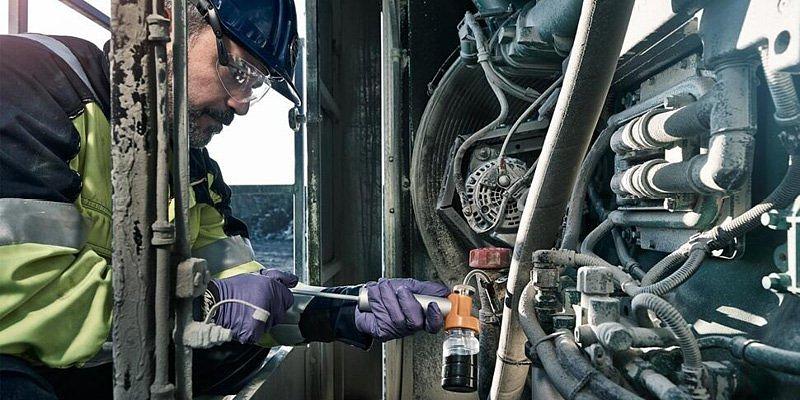 To ensure your vessel or asset is continuously operating at its highest performance level, Volvo Penta offers Service Agreements, which are tailored solutions created by you and your dealer. Your Service Agreement offers predictable costs, simplified budgeting and a lower total cost of ownership. It can be tailored to suit your budget and needs and can include anything from regular inspections to a comprehensive service and maintenance solution.
7. Easy Connect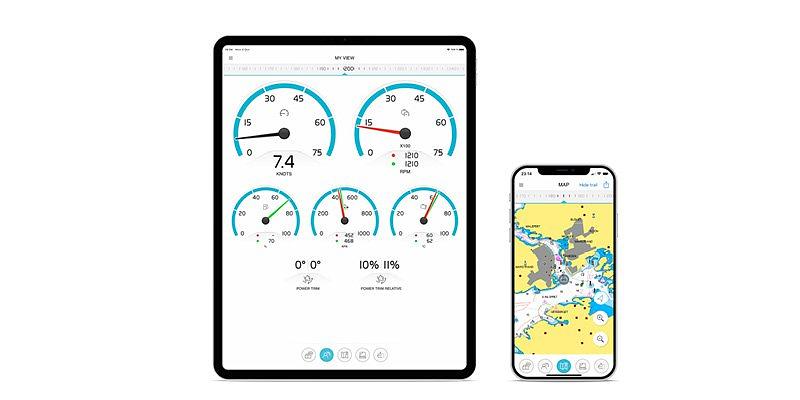 For marine commercial and leisure customers Volvo Penta Easy Connect gives you an overview of your boat and engine data, sends data to your crew or authorised Volvo Penta dealer (for fault codes for example), route planning and more. Simply installing an Easy Connect Interface and using an app on your phone/tablet.
8. Service View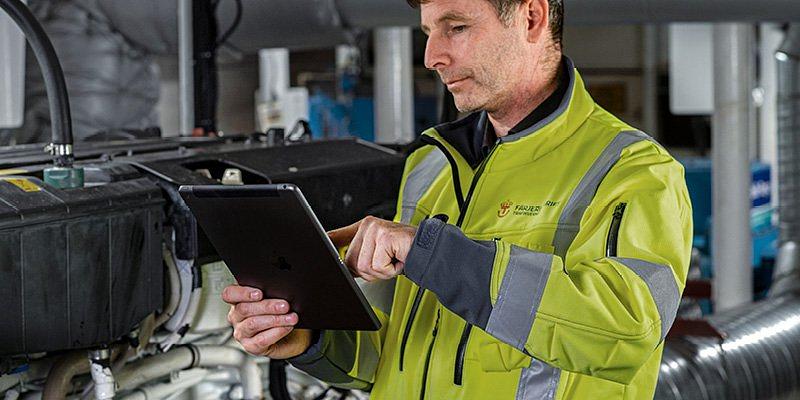 Service View allows you to review work undertaken by your authorised Volvo Penta dealer on your asset wherever you may be. A Volvo Penta trained technician will record the engine repairs, rebuild or health checks and send the link via email or text message. The footage can then be viewed in the dedicated customer portal, making any diagnosis explanations or the approval process quick and efficient.
9. Dealer Network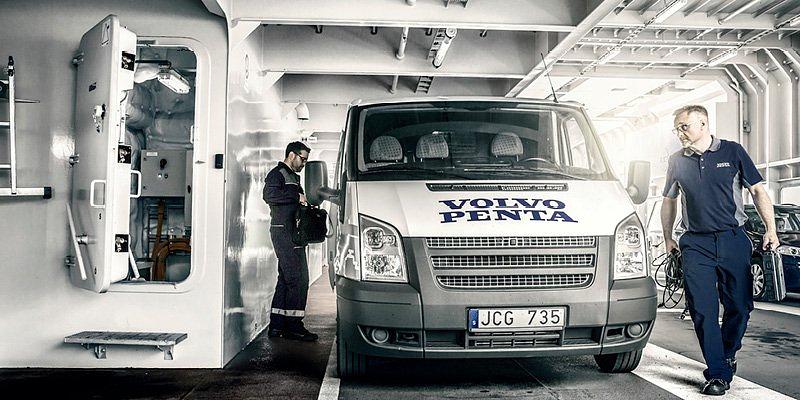 Volvo Penta has an extensive dealer network across the globe. Choosing an authorised dealer, such as Royston, to carry out maintenance and repairs or purchase genuine spare parts you can be satisfied of the following:
They have continuous product training in the latest technology and repair processes
Have up to date information on your engine, and have access to your service and repair history online
Are fully equipped with comprehensive diagnostic tools
Hold stock of genuine Volvo Penta parts or have access to online ordering with most fast-moving parts available on next day delivery
Keep Your Engine and Drive Performing at its Peak Potential
Get in touch with our Volvo Penta specialist team and find out more about how Volvo Penta can keep your asset performing at peak potential or browse our dedicated Volvo Penta webshop now.