June 6, 2023
Independents vs OEMs: Which One Should You Choose?
Choosing an independent business rather than the original equipment manufacturer (OEM) for your repair and maintenance needs can save your business time and money.
Discover how you can receive the quality service you'd expect from a major OEM faster and for a more affordable price and why the concerns around using independent providers are unfounded.
Repair and Maintenance Costs
An independent provider can reduce repair and maintenance costs by approximately 30% without compromising on the quality and standard of the engineering work completed.
You're also likely to be able to get any repairs carried out faster, as independent businesses will compete on how quickly they can get an engineer out to your asset to identify and resolve the issue.
You'll have your own service account manager and dedicated support at every stage, so you know exactly what's happening and when.
Efficiency
Independent providers carry out work on engines from multiple manufacturers. However, if you use an OEM, you'll need to arrange servicing, maintenance, and repairs for engines with different manufacturers separately. Getting all of the maintenance for your fleet carried out in one visit saves time and helps to keep operations running smoothly.
For example, at Royston, we represent Niigata, Yanmar, Wabtec, Volvo Penta, MAN (high speed marine engines), Cummins, Deutz, Mitsubishi, Scania, Perkins, Napier Turbochargers, and Bosch Fuel Injection Equipment, which means we can help you maintain your fleet regardless of the engine type; and our vast experience over the years spans an even larger range of OEM equipment as illustrated in Figure 1. which highlights the engine ranges in financial year ending April 2023 that we have completed maintenance, repair or overhauls on.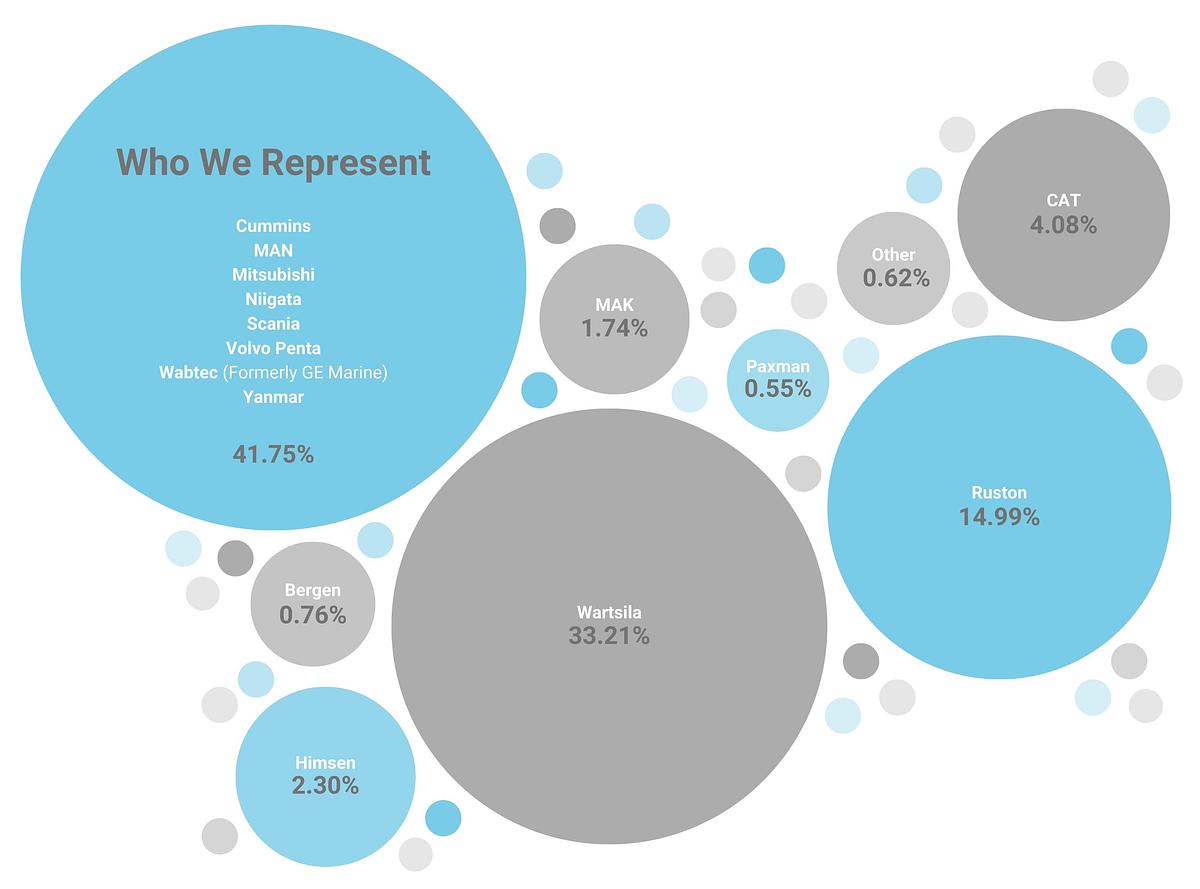 Figure 1. Engine types supported by Royston in FYE April 2023
Diesel engine specialists invest significant resources to ensure their customer journey is fast, smooth, and efficient. This enables them to stand out in a competitive marketplace and win new business through referrals and recommendations. Work processes are designed to ensure all repair and servicing work is carried out efficiently, in line with the manufacturer's guidelines, and with excellent attention to detail.
An independent supplier will provide high-quality service and support, and they're also likely to offer much faster turnaround times compared to OEMs. Their business depends on having skilled engineers available when needed, so they're happy to dedicate the required resources to attract and retain the best talent within the industry.
This reduces the time your vessel is out of action while also enabling you to take advantage of engineers with expertise working on many different types of engines, along with their associated turbochargers and fuel injection equipment.
Spare Parts
Vessel operators may avoid using independent companies as they're concerned that any parts used won't be genuine. This concern is unfounded, and at Royston, we only use genuine OEM parts sourced through official supply chains for all overhauls, maintenance, and repairs carried out.
With over 40 worldwide engineers, majority of whom are OEM trained and qualified, we routinely carry out high-quality work on a wide range of engine types. Moreover, we are an official supplier of genuine OEM parts, which means our engineers have instant access to online parts ordering systems, enabling them to secure the equipment they need as quickly as possible.
While OEMs prioritise the sale and development of new products, independent suppliers can focus more on offering spare parts and repairs for older engines. This is particularly useful for companies whose engines are nearing obsolescence, as independents will retain the technical manuals and toolkits required to work on these rather than encouraging an upgrade to the latest model.
Not only is it often more cost-effective to repair older engines, but it's also helping to protect the environment as you're cutting out the manufacturing process and carbon emissions associated with making new products.
OEM Quality At An Affordable Price
Independent businesses provide the same quality parts and workmanship that you'd expect from OEMs but at a lower cost in terms of time and money. They're also dedicated to providing a comprehensive engineering service designed to meet their clients' timing, location, and technical needs.
When you choose Royston as your independent service provider, you not only receive high-quality diesel engine repairs, maintenance, and overhauls at a more affordable price, with a quicker turnaround time and genuine spare parts from major OEMs (including those for older engines) but you also receive the option for a framework agreement across fleets with multiple engine types, which provides you with preferential rates, parts discounts and eliminates the need to go out to tender or wait for comparative quotes.
As holders of ISO9001 Quality and ISO14001 Environmental Management System accreditations, Royston's focus is on quality through a systematic approach to processes, efficiency improvements and an efficient supply chain; and enhancing environmental performance through more efficient use of resources and waste reduction, and complying with current and future environmental regulations
Royston's experience is built by working in partnership with blue chip customers in a variety of market sectors for over 45 years. With workshop facilities including engine refurbishment, component overhaul, turbocharger and fuel injection departments as well as a dynamometer testing cell; and a field service team who work in dry docks, ports, whilst you're sailing, and even remote locations, thanks to a worldwide network of highly skilled engineers and mobile workshops; Royston is a genuine one stop shop for your engine repair and maintenance needs. Get in touch to request a quote or find out more about us here.